Main
Menu
Contact
Details
Lockwood Audio
Unit 28
28 Ryefield Crescent
Northwood
HA6 1LT
Telephone Number
+44(0)144 282 4007
Mobile Number
+44(0)781 304 1959
E-Mail
sales@lockwoodaudio.co.uk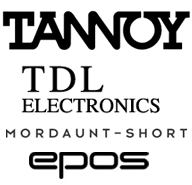 Mordaunt-Short
Lockwood Audio have all remaining spares for 20th Century Mordaunt-Short made before the brand was acquired by Audio Partnership Plc.
Mordaunt-Short SIGNIFER Upgrade
Lockwood Audio offer an upgrade to the 12" main driver of the Signifer loudspeaker, a hard-edge surround which is long-lasting and improves the sound.
Please contact Lockwood Audio before removing the Signifer driver from the cabinet.