Main
Menu
Contact
Details
Lockwood Audio
Unit 28
28 Ryefield Crescent
Northwood
HA6 1LT
Telephone Number
+44(0)144 282 4007
Mobile Number
+44(0)781 304 1959
E-Mail
sales@lockwoodaudio.co.uk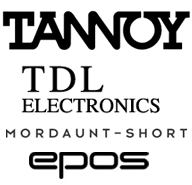 Welcome to
Lockwood Audio
Lockwood

THEN:

Best known as manufacturers of Recording and Broadcast studio equipment including Monitor Loudspeakers designed for and in co-operation with BBC, mainly using Tannoy Drivers.
Lockwood Audio

NOW:

Principal Tannoy UK spares and service provider in UK and sole supplier of obsolete and Vintage Tannoy product. Spares agent for Epos, Mordaunt-Short and TDL product from 20th Century.

Vintage Audio wanted and sometimes for sale.